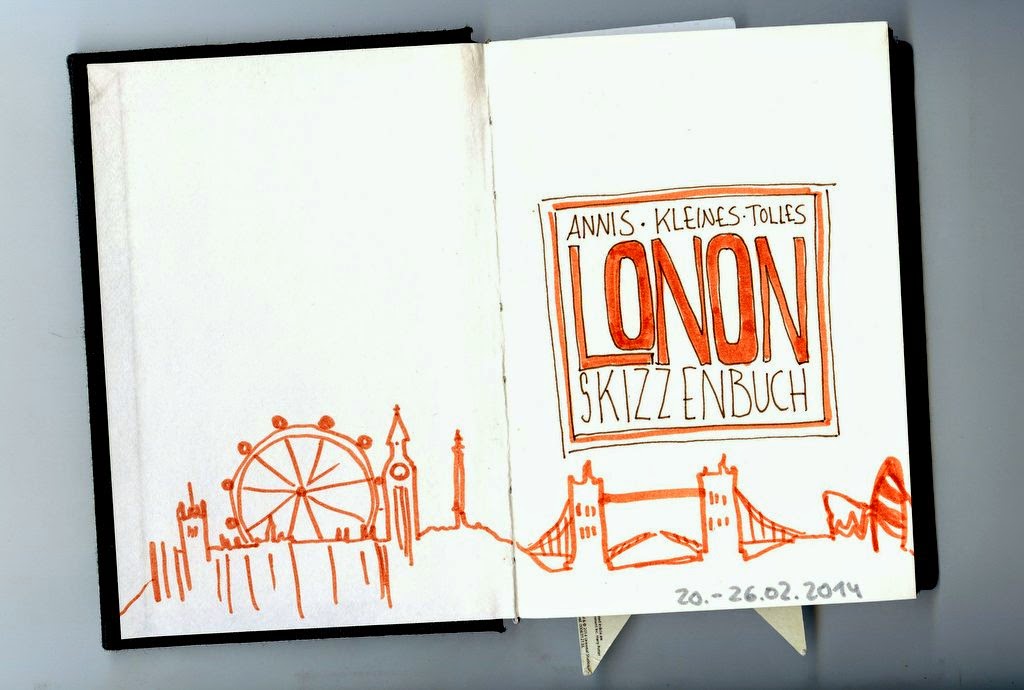 finde den Fehler.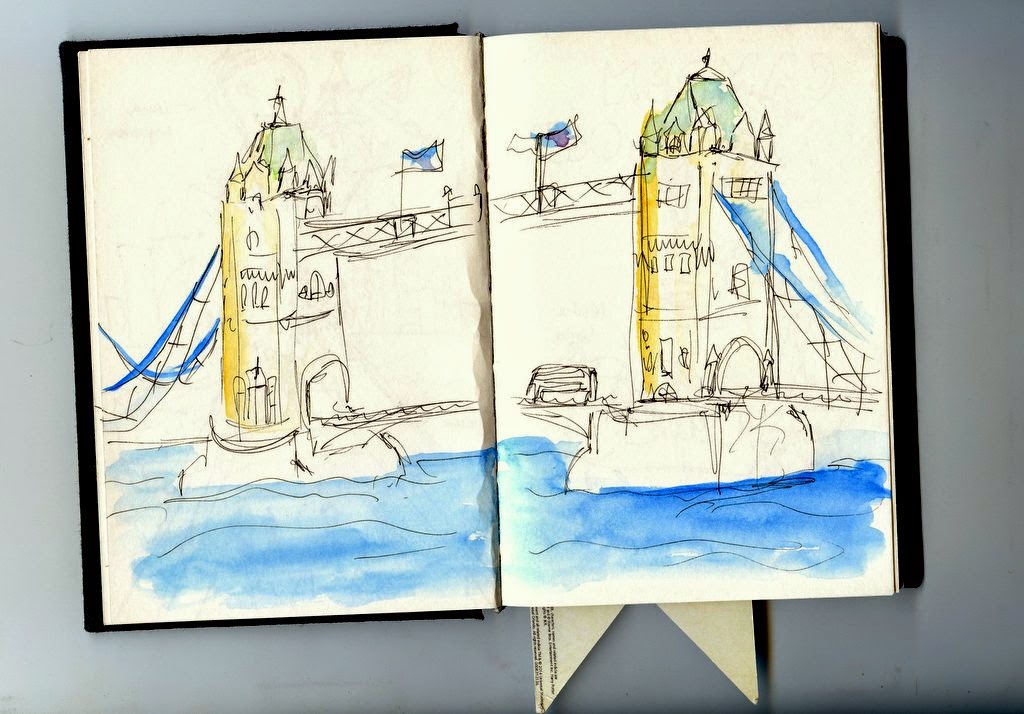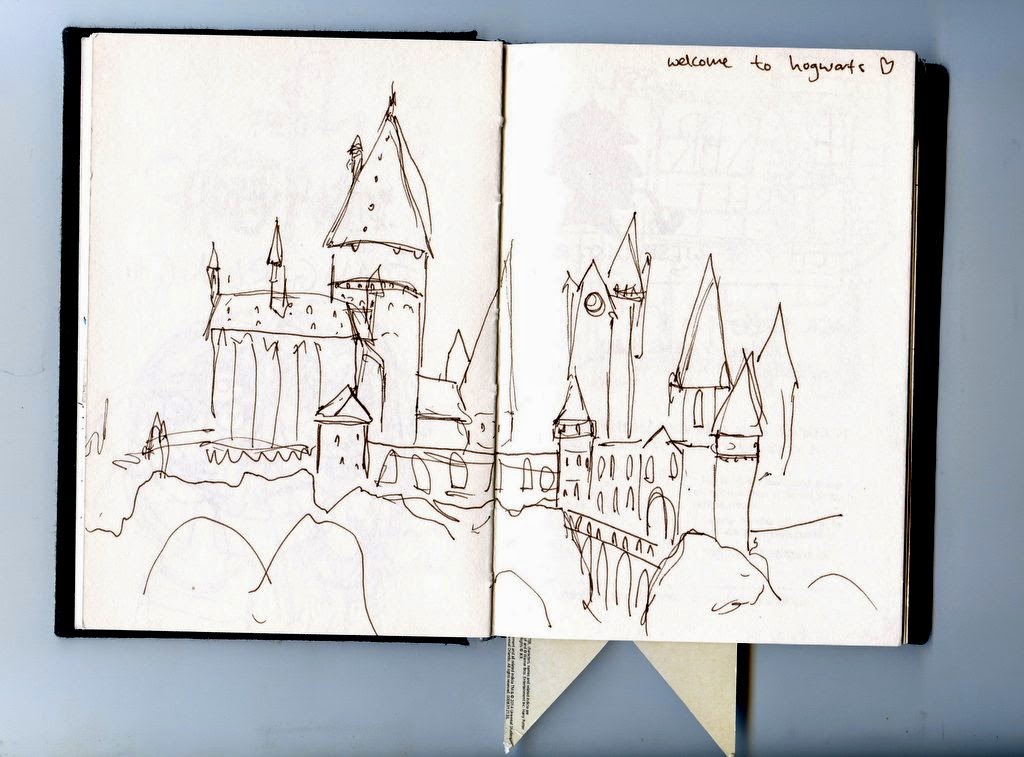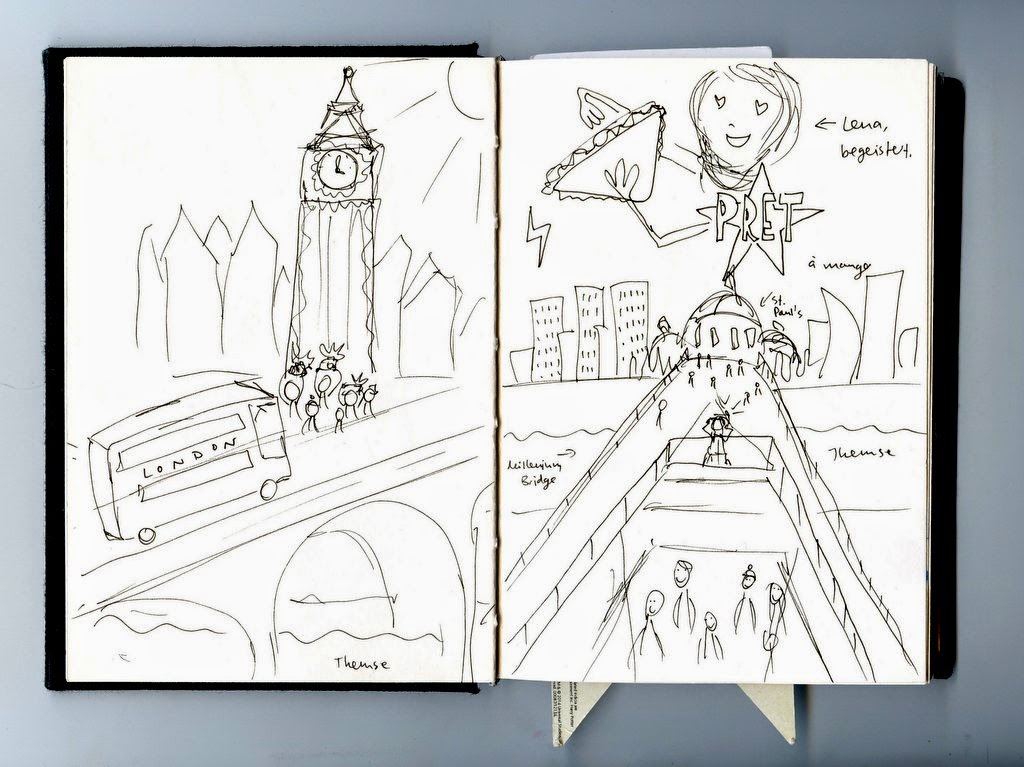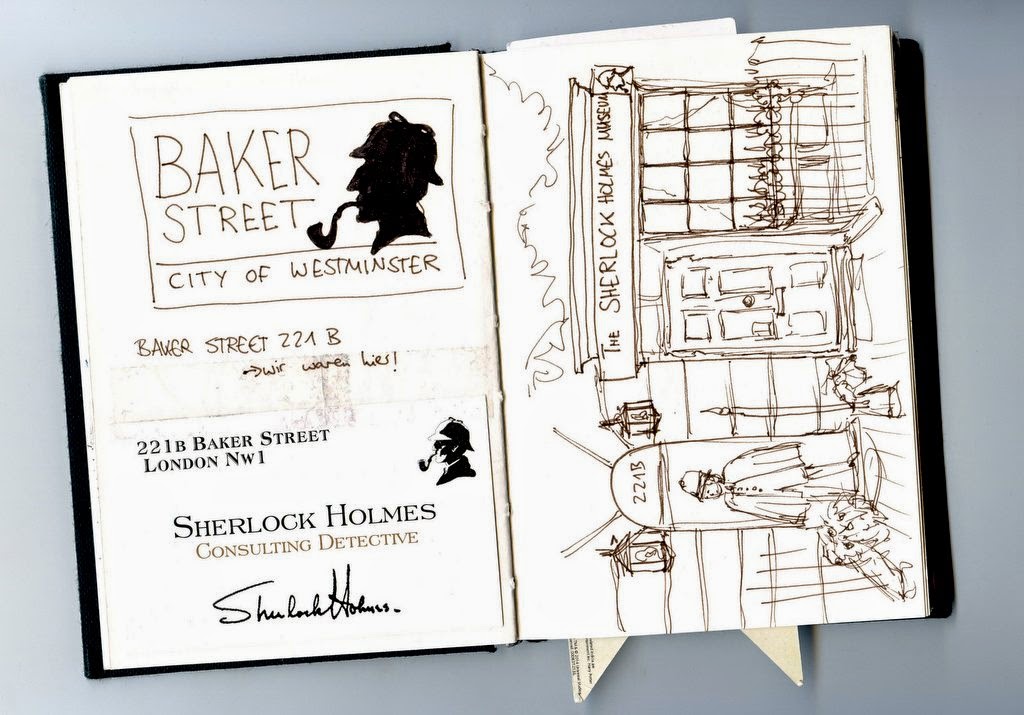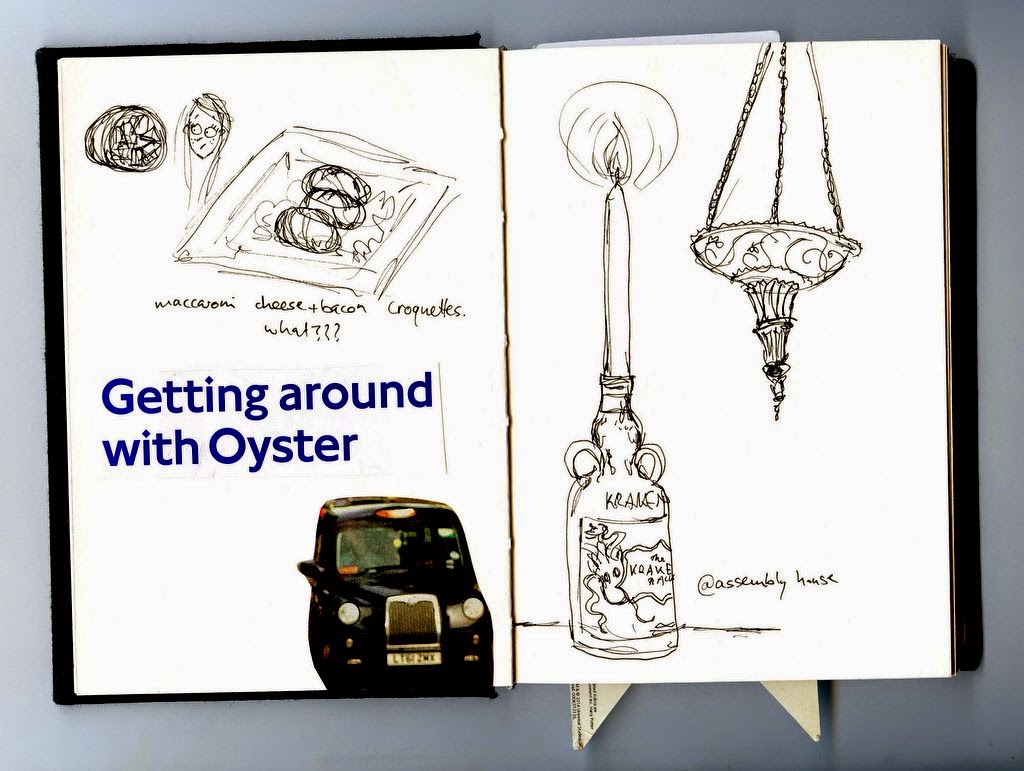 Ich bin endlich mal dazu gekommen mein London Skizzenbuch zu scannen und hier bekommt ihr einen kleinen Einblick in meine Reisekritzeleien. Keine künstlerischen Meisterwerke aber ein sehr lebendiges Tagebuch in dem viele kleine Momente besser festgehalten werden als mit jeder Kamera.
Passend dazu will ich etwas Neues ausprobieren:
Ich bin oft zu Kurzbesuchen in Städten und will gerne was anderes sehen als die typischen Touriorte.
Falls euch das auch so geht, hier ein paar "Geheimtipps" für London, denn ich bin zwar kein Experte aber ich hab ein paar sehr schöne Orte gesehen, die nicht im Reiseführer stehen und vielleicht hat ja jemand Freude daran!
Einkaufen: Supermärkte in anderen Ländern sind ja für mich eh das Größte, man muss zwangsläufig kommunizieren und es gibt coole Sachen die es hier nicht gibt. Also: Geheimtipp Supermarkt!
Und zwei Klamottenläden in Camden: Vom einen weiß ich den Namen leider nicht mehr, aber es war ein winziger Laden gegenüber von Camden Market, zwischen den ganzen Punk und Fetischsachen, da gibt es ausschließlich sehr britische 60er Jahre Klamotten und es laufen den ganzen Tag die Beatles <3. Hier ein Bild davon: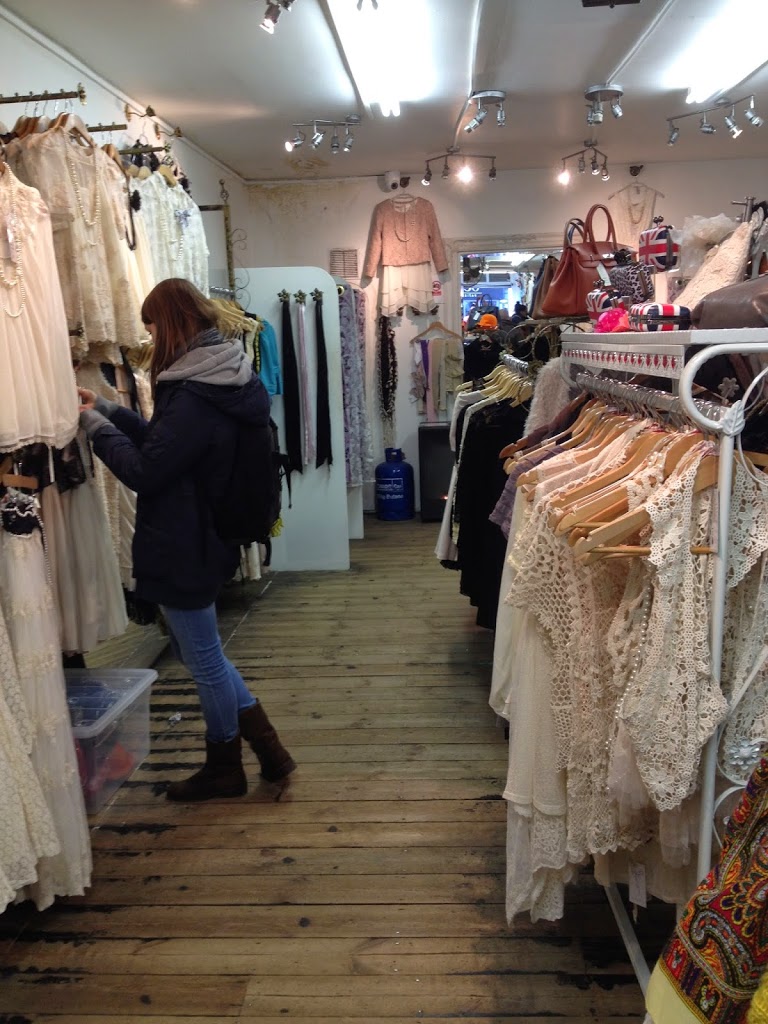 Und der Zweite:
Braintree
. Ich bin absolut verliebt in den Laden, man kann glücklicherweise aber auch online bestellen. Faire Mode die ich mag.
Pub
: Mein Favorit war das
Assembly House
in Kentish Town. Nicht zentral aber wunderschön und es gibt so abgefahrene Dinge wie Maccaroni Cheese Bacon Croquettes. Und so sieht da drin die Decke aus: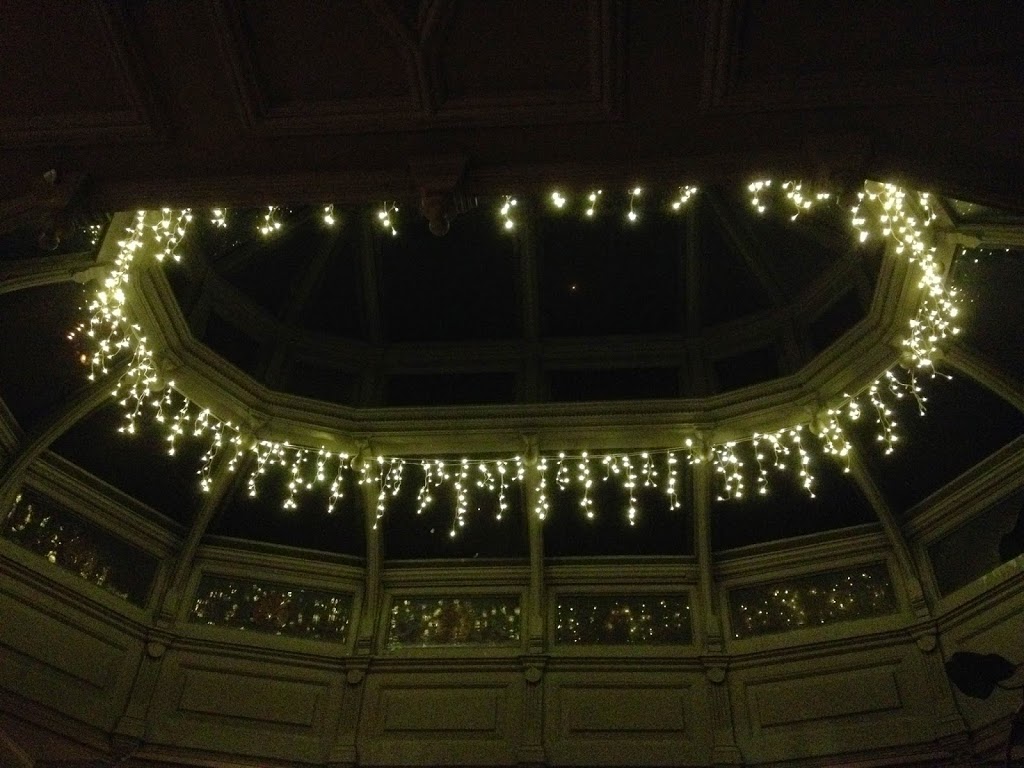 Places to be/Things to see: Die Underground Station Baker Street. Mit dem Doppeldeckerbus aus der Stadt rausfahren. Die Themse entlanglaufen und Straßenmusikern zuhören. Viel Underground fahren. Nachts im Pub sitzen. Die Carnaby Street bei Nacht:
Und übrigens: Morgen kommt das wunderbare ccatch als super ccatch fürs Iphone raus! Schaut euch das unbedingt an, wenn ihr eins habt. Hier gibts mehr dazu:
super ccatch!
English Version:
I finally found the time to scan my little London Sketchbook and here's a little insight to my travelling sketches. No artistic masterpieces but a really alive diary which caught up all the little moments a lot better than any camera could do. 
Adapted to that I want to try something new:
I'm often on shorttrips in cities and I always wanna see something beside the touristic stuff. 
If you're feeling the same, here are a few "insider tips" for London. Obviously I'm not an London expert but I saw a few very beautiful places that aren't in the city guide and maybe I can treat someone.

Shopping: supermarkets in foreign countries are the best for me, you HAVE to communicate and there are cool things you can't buy here! So: Secret tip supermarket.

And two fashion stores in Camden: I don't remember the name of the first one, but it was a tiny shop opposite of Camden Market, between all the punk and fetish stores. They had exclusively very british 60s clothes and they are playing the beatles the whole day <3
And the second one: Braintree. I'm absolutly in love with this shop, luckily you can shop online, too. Fair fashion I like.

Pub: My favourite was the Assembly House in Kentish Town. Not central but so beautiful and they have freaky stuff like Maccaroni Cheese Bacon Croquettes! (if you're from the UK maybe you won't find that freaky, but for German it really is)

Places to be/Things to see: The underground stadtion Baker Street. Leaving the city with one of the red busses. Walk along the themse and listen to buskers. Driving underground all the time. Sitting in a pub my night. Walk along the Carnaby Street by night. 

I miss this city so much.