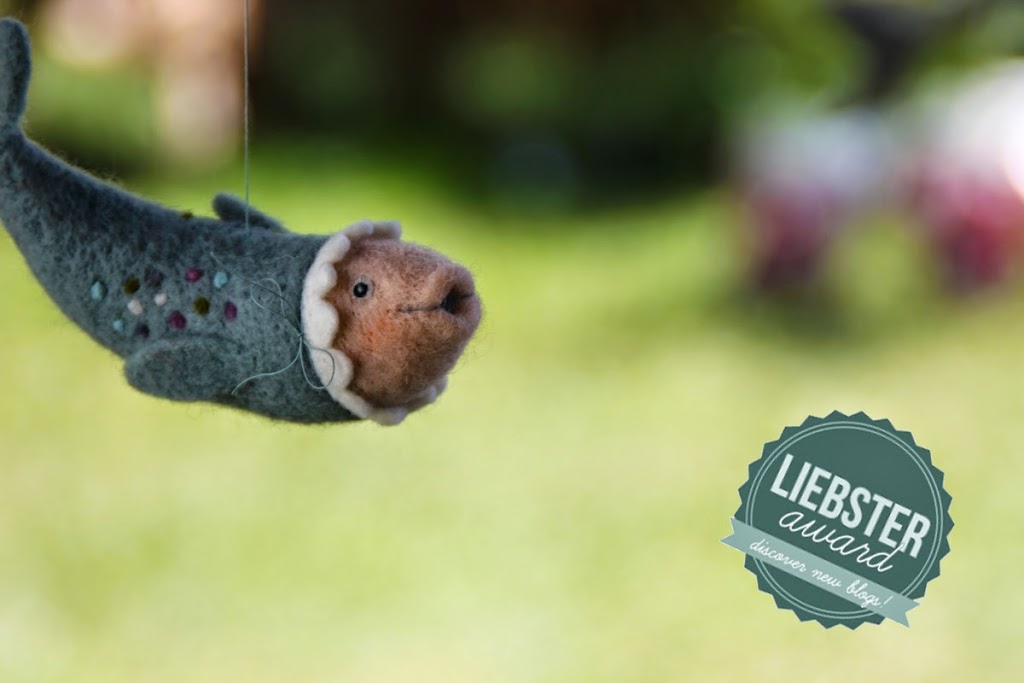 Thanks to Emma from Little World lovable for her nomination!
To read her answers and post and see the other nominees, click here!
Was ist der Liebster Award? Eine tolle Möglichkeit kleinere Blogs kennenzulernen und sich gegenseitig zu unterstützen!
The Rules:
Thank the person who nominated you and link their blog
Answer the questions given by the nominator
Nominate 5-11 other bloggers (who have less than 200 followers) and link them
Notify all the bloggers you nominated
Create 11 new questions for the nominees to answer
Die Regeln:
Danke der Person, die dich nominiert hat und verlinke ihren Blog.
Beantworte die Fragen von demjenigen, der dich nominiert hat.
Nominiere 5 bis 11 andere Blogs (die weniger als 200 Follower haben) und verlinke sie.
Ich habe mich dabei auf Bloglovin bezogen.
Benachrichtige alle, die du nominiert hast.
Stelle 11 neue Fragen für deine Nominierten.
1. Why do you blog?
I always wanted to have a platform where I can share my thoughts and pictures not just for my real-life-friends but for people who are interested in them like I am interested in blogs. I love to read blogs and after years of just being passive and read everything about someone elses life I felt like I have to give them the opportunity to find out who I am.
2. Where did you grow up?
I grew up in a small city in the middle of Germany in a house surrounded by nature with my family.
3. What is your favourite book?
My all time favourites are Harry Potter, Momo by Michael Ende and Alice in Wonderland.
4. What is one of your best travel memories?
I spent a few weeks with my family in a very tiny village in Italy. It was on a mountain and full of beautiful alleys with old italian people sitting in front of their houses, laughing and telling stories all day long. At the bottom of the mountain there was a huge lake and most of the holidays we spent reading, hiking and just hanging around in the beautiful old streets.
5. What is your favourite blog?
6. What is one of your New Years Resolutions/goals?
One of my main goals is to read more. I watch a lot of Youtube at the moment so I decided to spent more time with books and read at least one book a month. At least it worked out in January.
7. What is your favourite animal?
Racoons, Squirrels and Hedgehogs.
8. Where do you most want to travel?
England, Great Britain in Genereal, Iceland and Scandinavia.
9. What is something you've always wanted to do but haven't yet had the chance?
I'd really like to work on the set of a huge movie production. No matter what. I would clean the floor, carry stuff around or anything else, just to be part of it for once.
10. How many siblings do you have/are you the youngest or oldest or middle child?
I have one younger brother, so I am the oldest.
11. If you could go back in time 10 years, what would you say to your younger self?
Chill out. Everything is going to be fine. What people think of you in school doesn't matter, you are going to achieve more than you ever expected.
It wasn't easy to pick 11 blogs and most of them have more than 200 followers on other platforms, but Bloglovin was the easiest way so here they are: 11 blogs totally worth reading!
Es war nicht leicht 11 Blogs auszusuchen und die meisten von ihnen haben mehr als 200 Follower auf anderen Plattformen, aber ich habe anhand von Bloglovin entschieden und hier sind sie:
11 Blogs die es absolut wert sind gelesen zu werden!
Eure Fragen/ your questions:
1. What was your first blogpost? / Was war dein erster Blogpost?
2. How did you find your blogs name? / Wie bist du auf den Namen deines Blogs gekommen?
3. What's your favourite book at the moment? / Was ist aktuell dein Lieblingsbuch?
4. What is you favourite photo-taking-tool? / Womit fotografierst du am Liebsten?
5. Which blog inspires you? / Welcher Blog ist eine Inspiration für dich?
6. Where do you want to travel next? / Wohin willst du als nächstes Reisen? Wieso?
7. Actual music highlight? / Aktueller Musiktipp?
8. Do you want to chan
ge anything about your blog this year? /
Willst du an deinem Blog dieses
Jahr etwas verändern?
9. What was a nice experience you made due to the blog? /
Was war eine schöne Erfahrung, die du durch das Bloggen gemacht hast?
10. What's your favourite photo of last week? / Was ist dein liebstes Foto der letzten Woche?
11. What are you looking forward to right now? / Worauf freust du dich gerade?
Have fun, leave it in the comments, when you take part of it! :)
Viel Spaß, schreibt mir in die Kommentare, wenn ihr mitgemacht habt :)