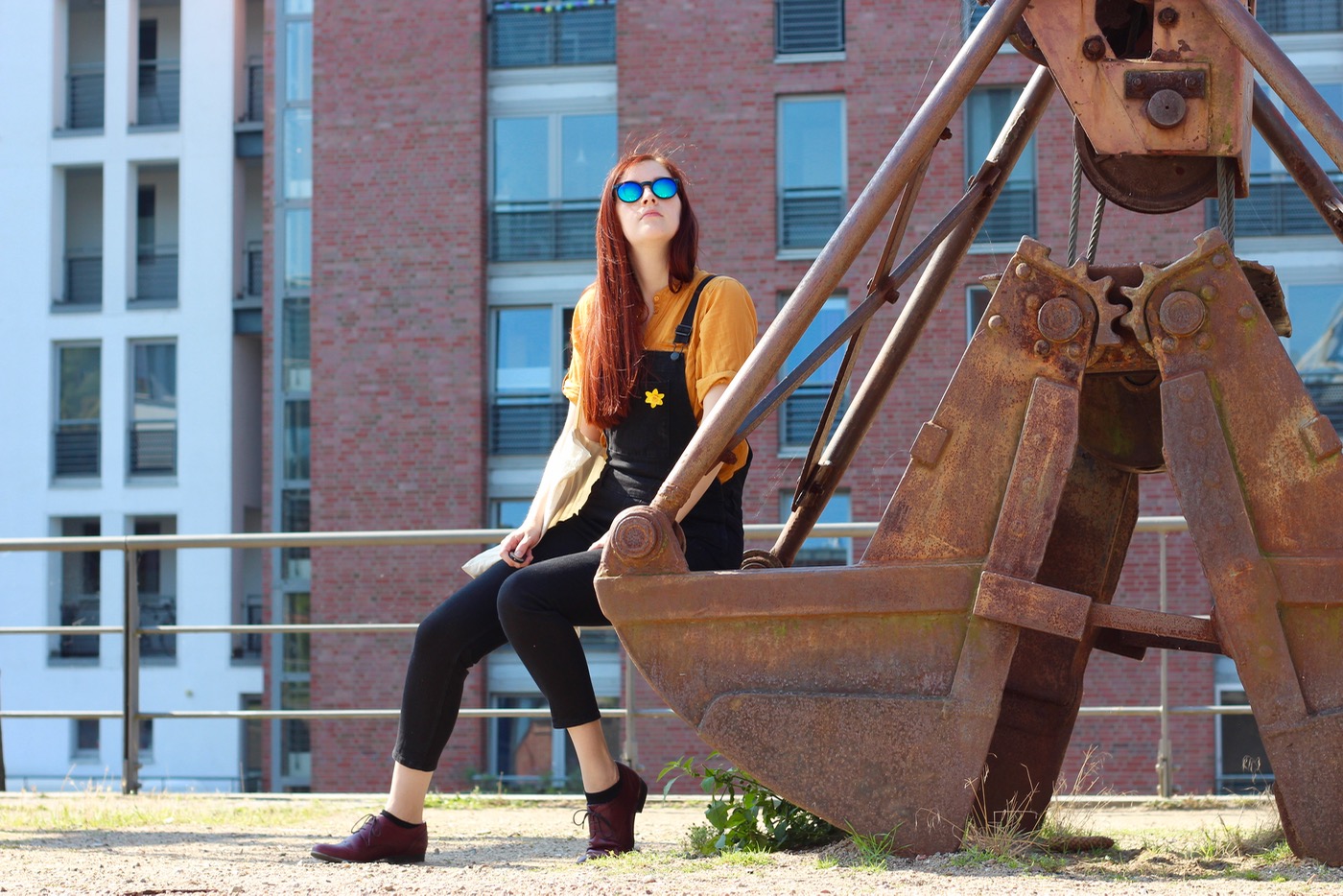 Hello everybody,
I wanted to shoot a new fair outfit for weeks, but weather and time management came in my way. This week I finally had time and the sun out so I took of with my favourite new piece: My dungarees.
This time I didn't choose nature as my location but the industrial quarter around my corner in Hamburg. Next to the "Museum der Arbeit" you can find the TRUDE, which made the whole for the Elbtunnel under the fiver, but also cranes, old trains and vehicles. It's also the oldest intact factory yard in Hamburg.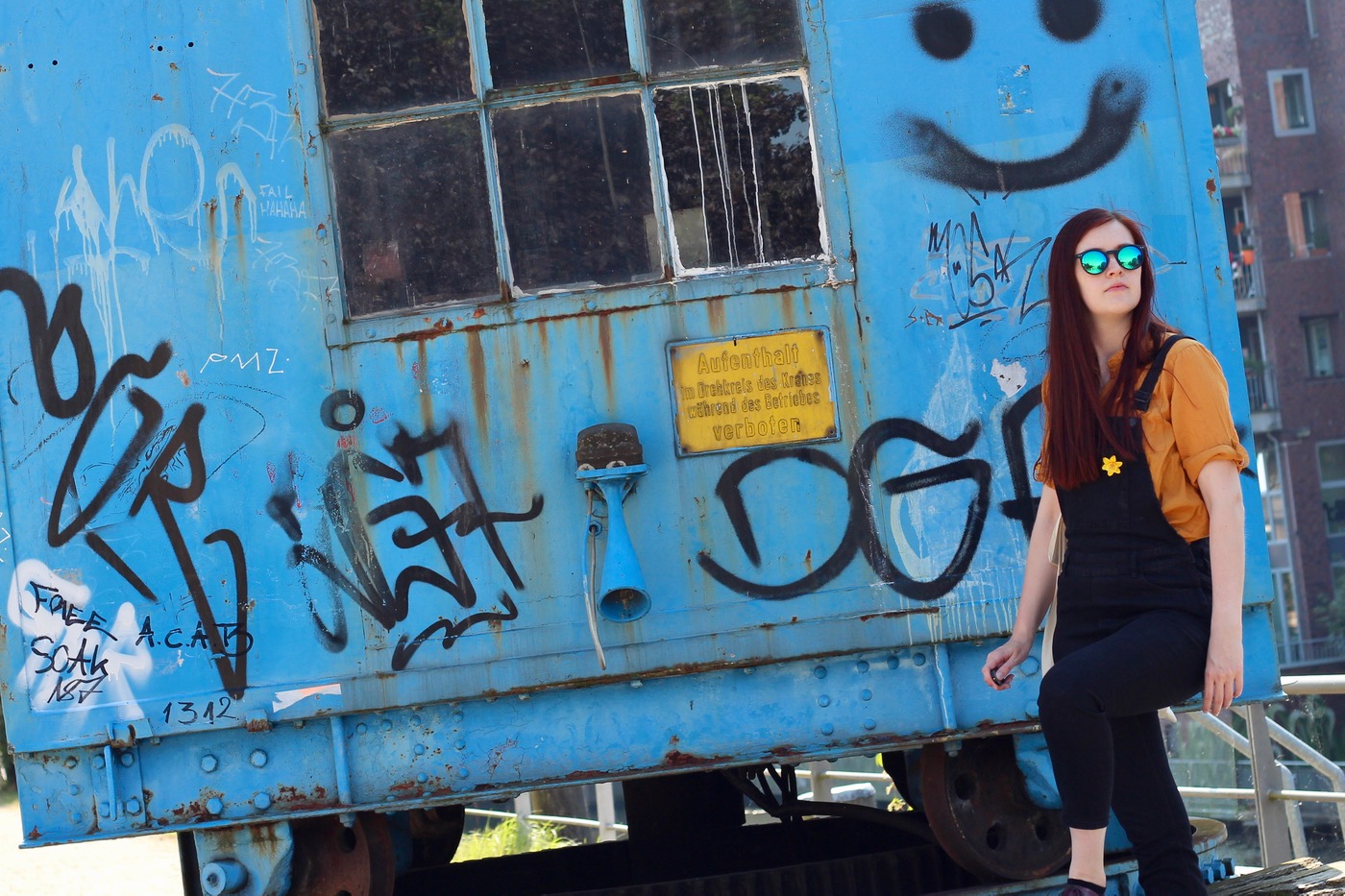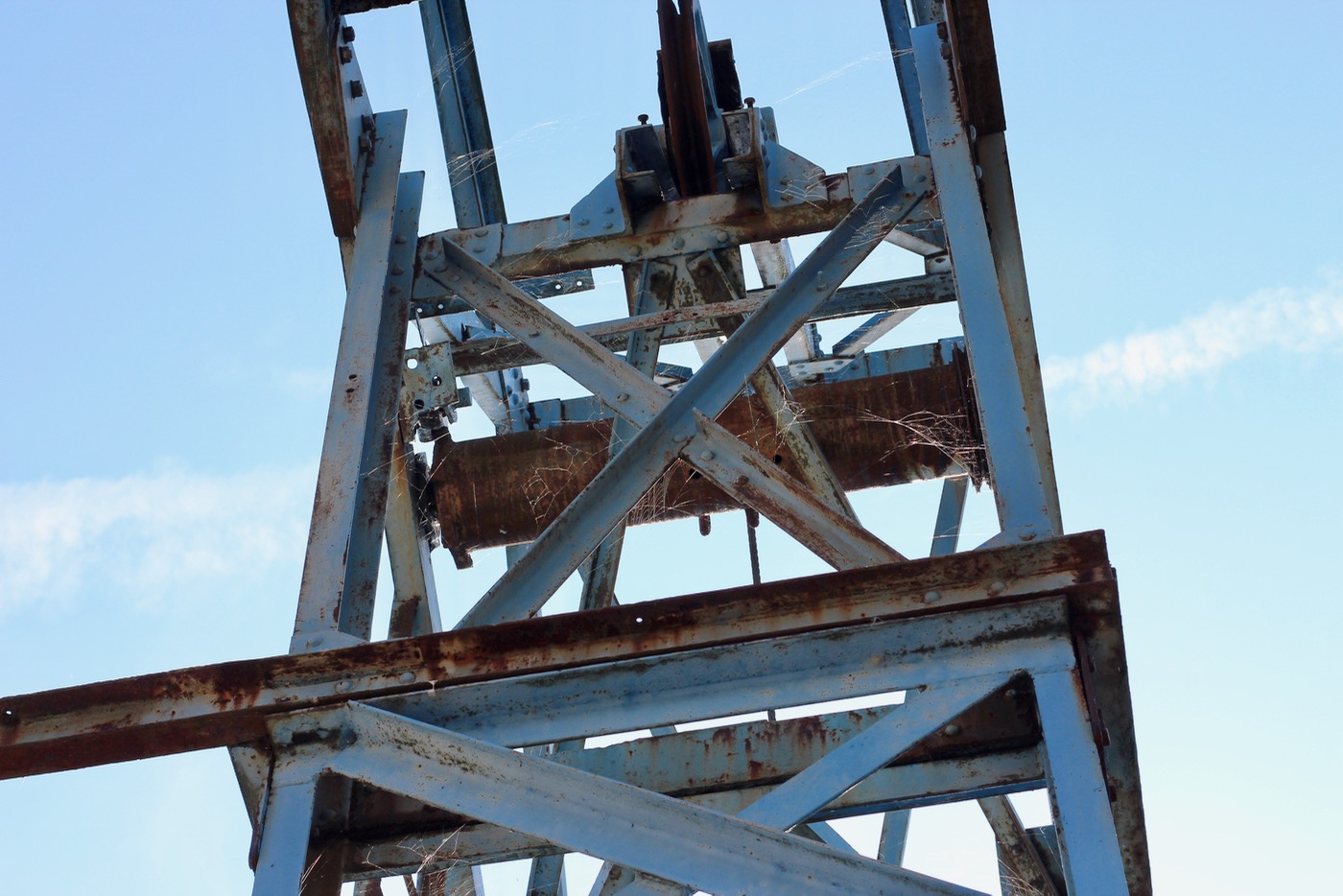 For months I was looking for dungarees. I could find any fair pieces and I didn't want to order second hand because I'm quite tall and didn't want to risk anything. Plus: They are totally on trend right now so they were quite expensive, even second hand. I almost ordered at ASOS but luckily I found this one second hand on Kleiderkreisel just in time. The seller was even taller than me so I was sure that it would fit somehow.
The legs are a bit short for my taste but I love how they fit. Many pockets and 100% cotton, real bottoms and a nice back – everything I was looking for. I payed 10 Euros in the end and they were so worth it! The dungarees were originally from Monki and I know that their pants fit me just right.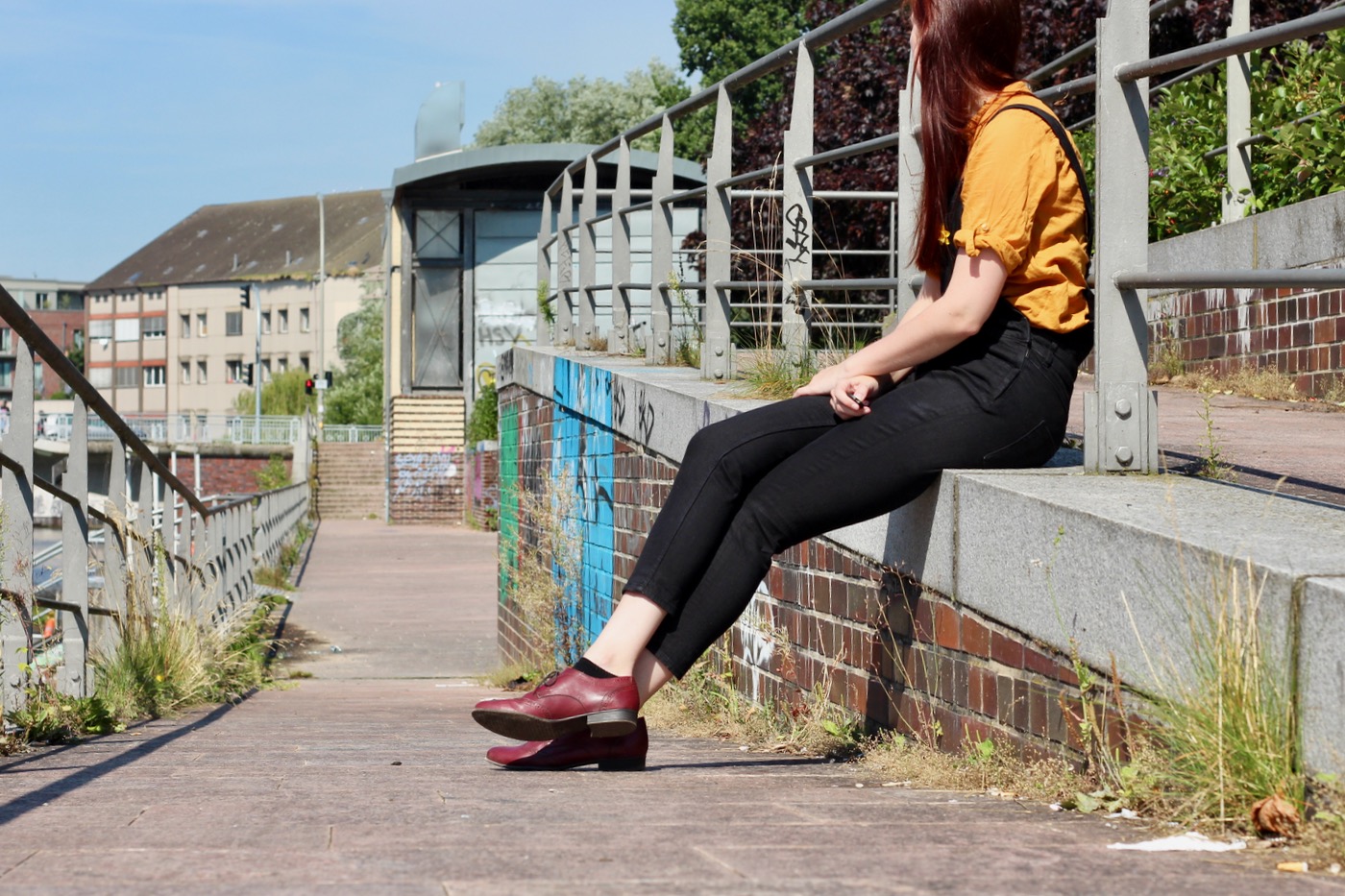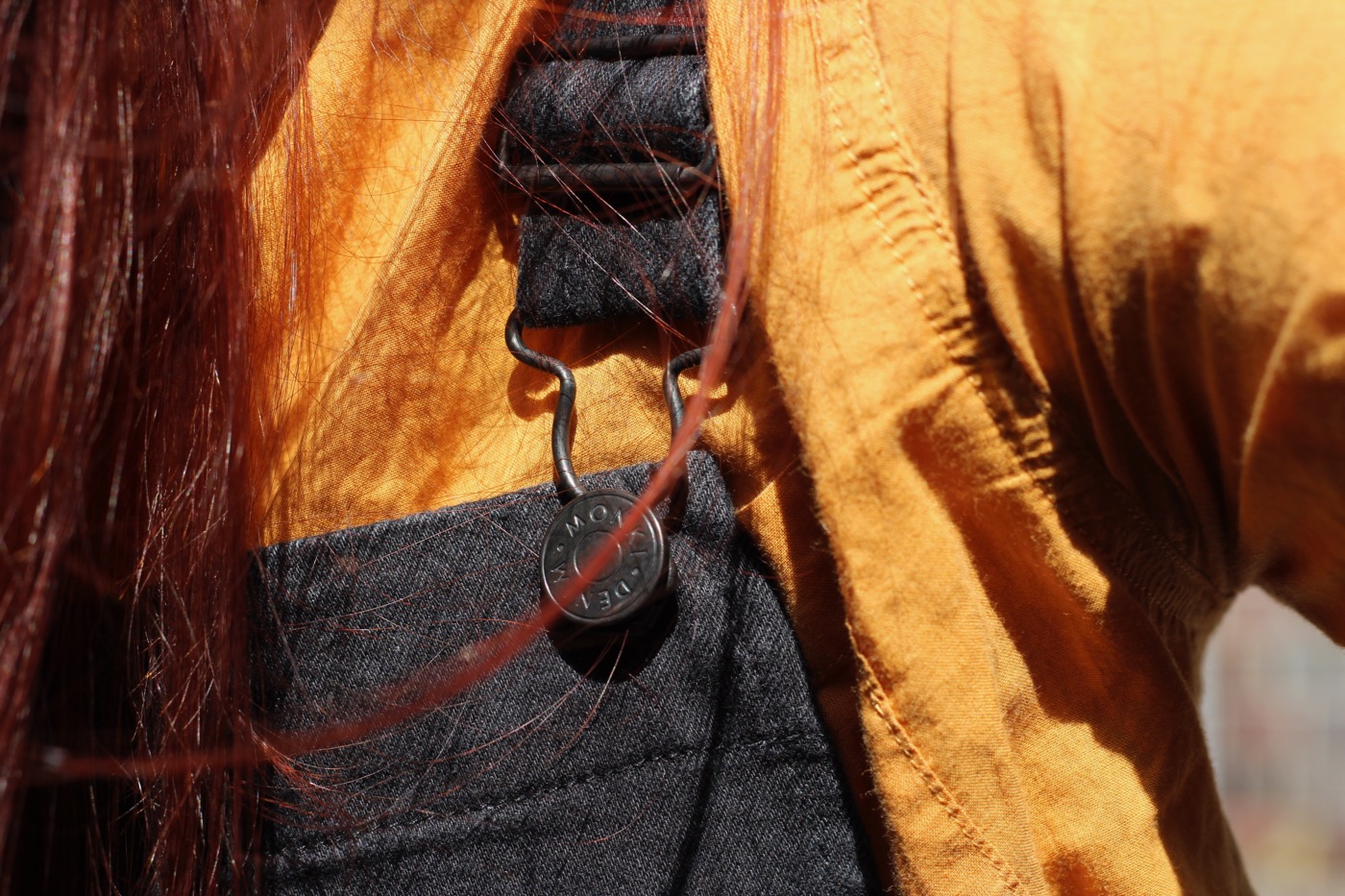 I found the yellow blouse a few weeks ago in a clothing exchange shop. And I wear her a lot. I like that she is light enough for warm summer days but has sleeves so you don't get sunburned. The yellow daffodil is a Marie Curie Daffodil. They sell them in England every march and the money goes into the care of terminal ill patience.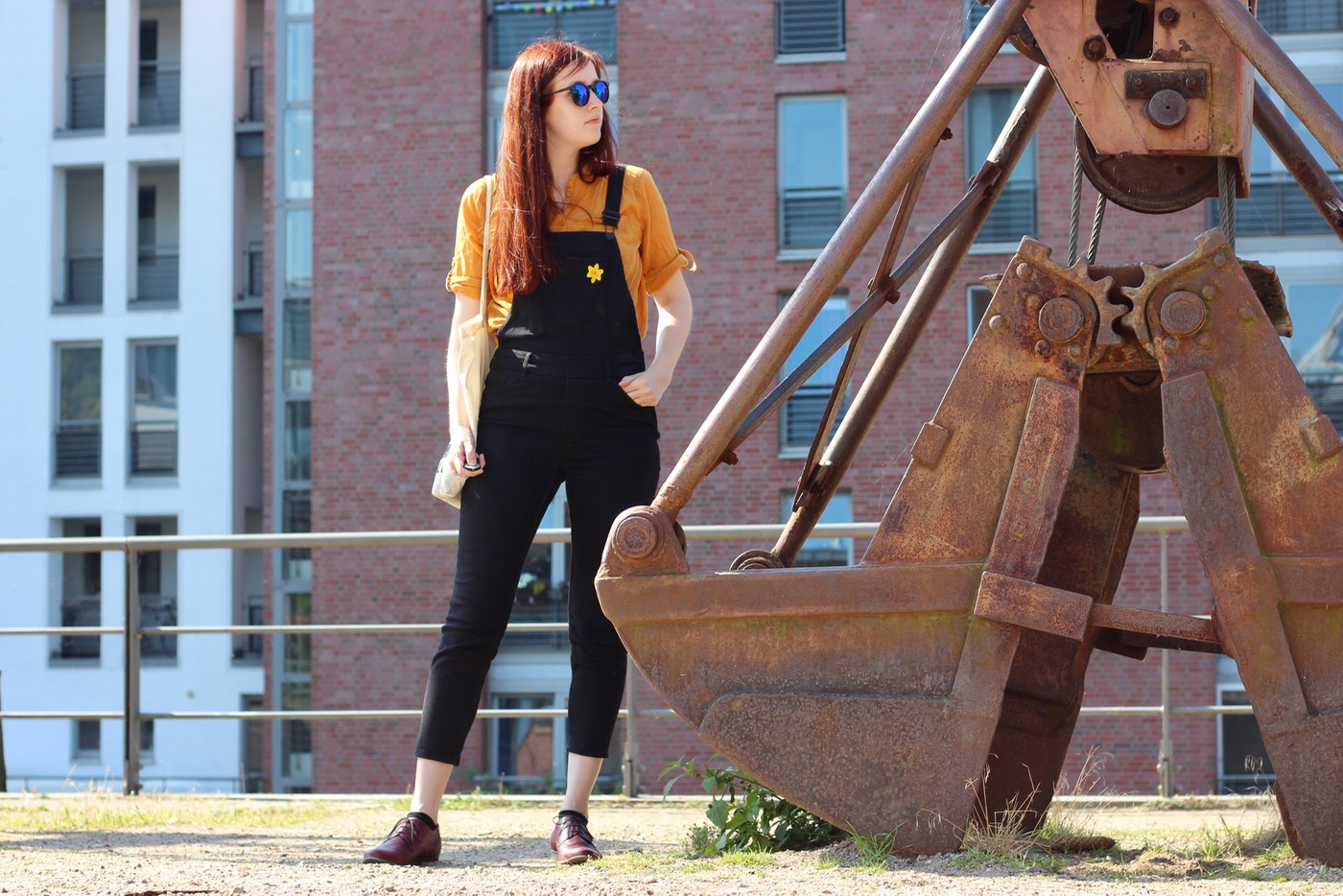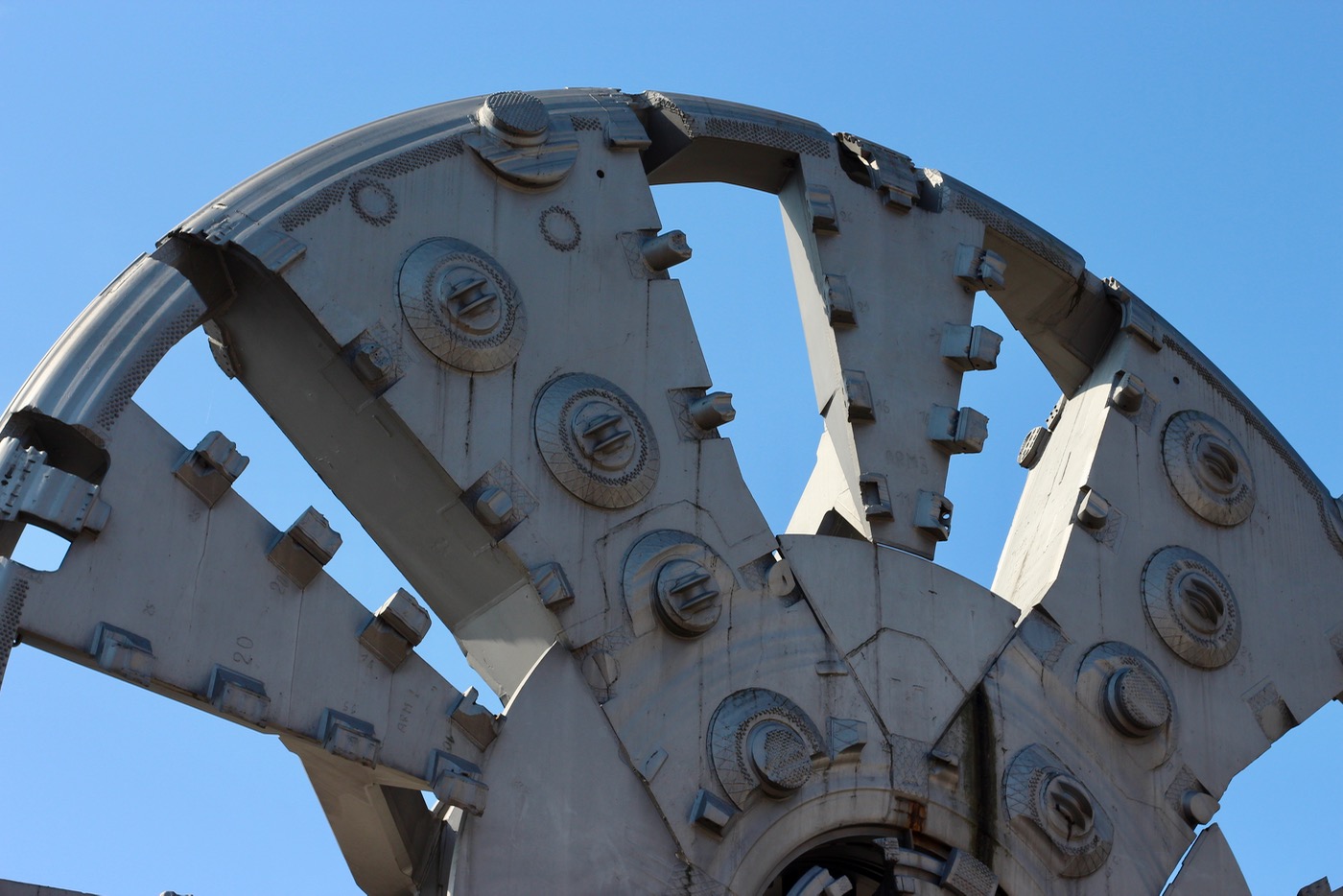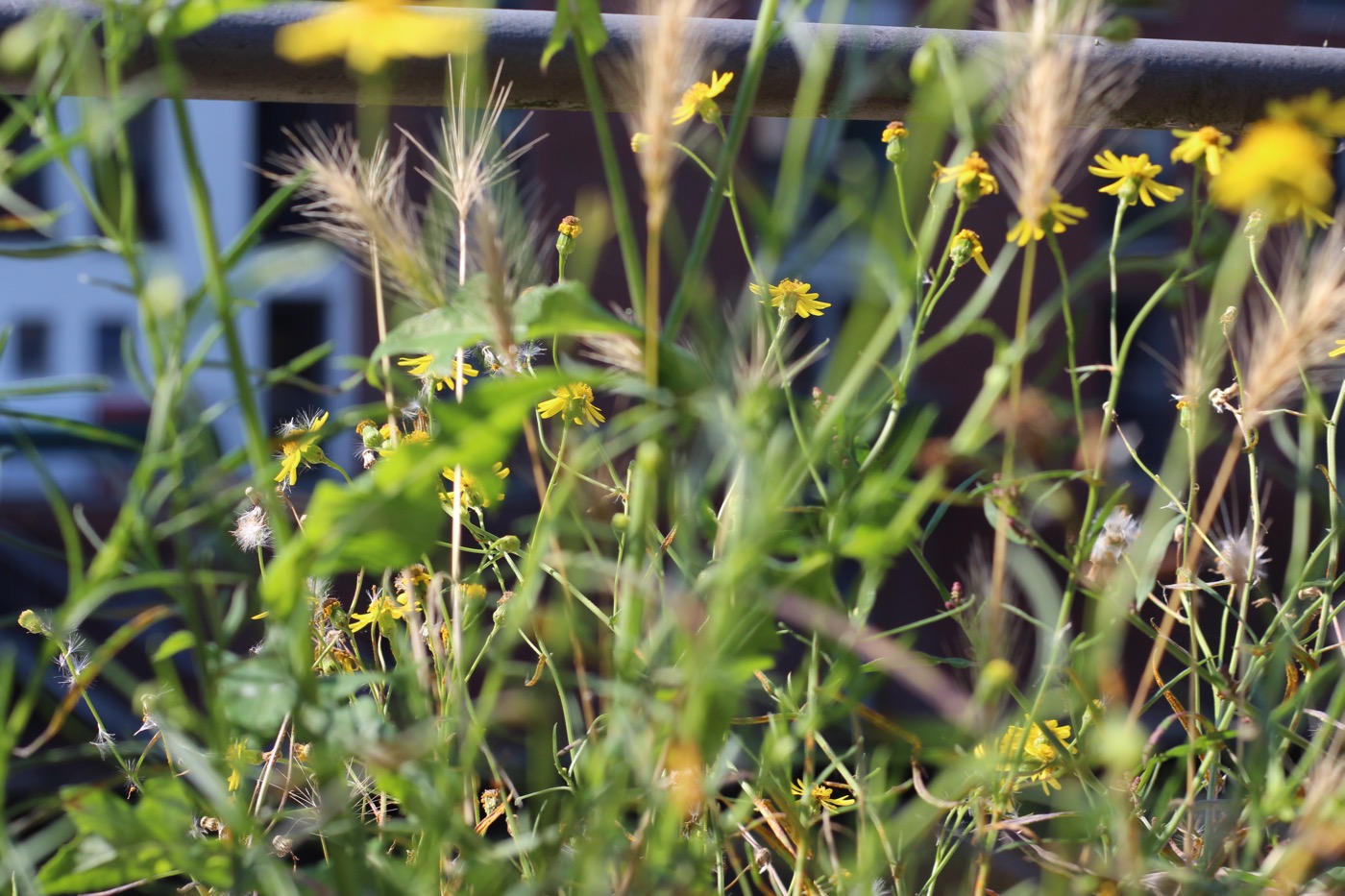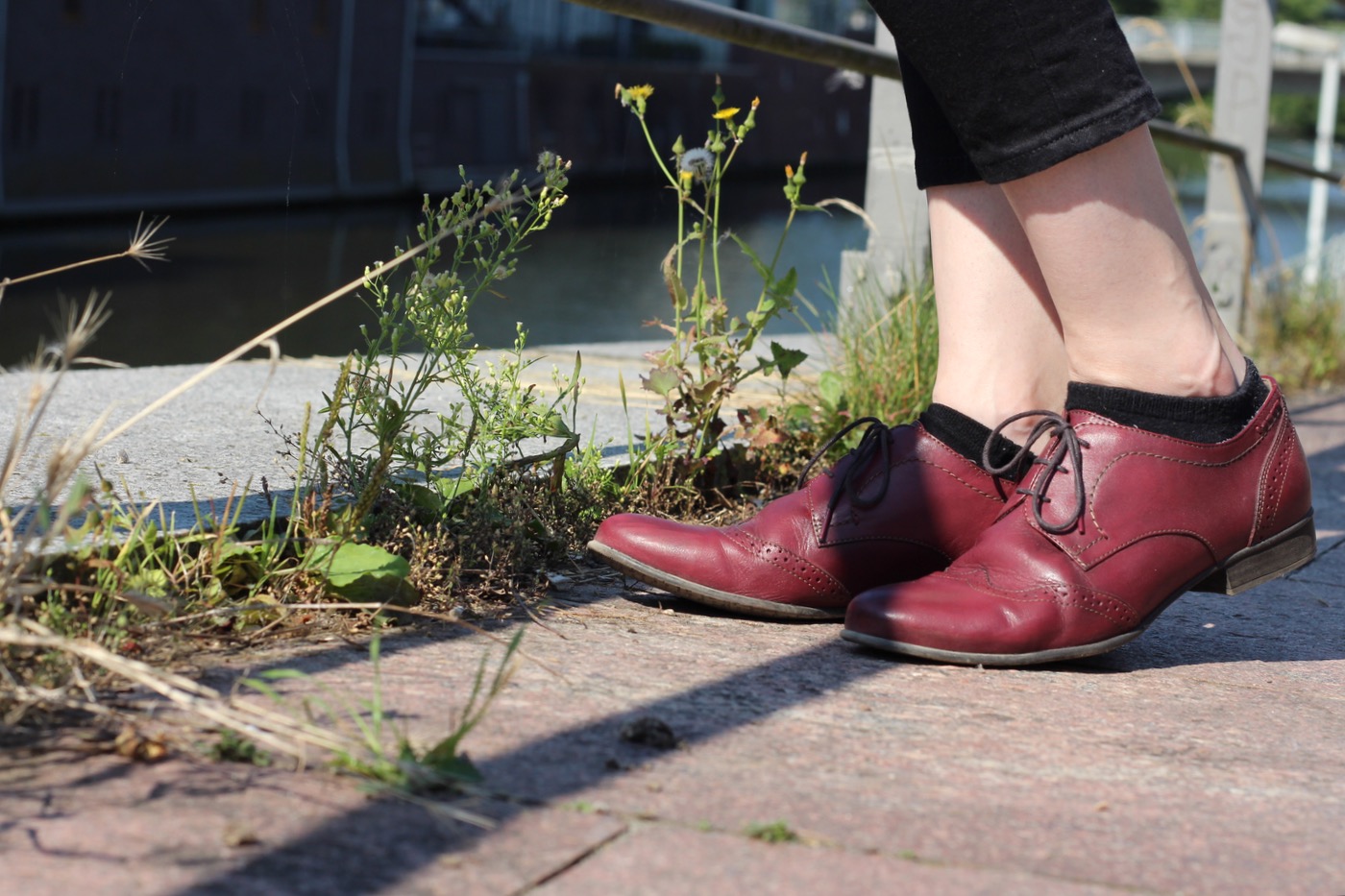 The only not fair part of this outfit are my shoes. They were my last shoe buy before I totally got into slow fashion almost a year ago. I love them a lot and I wore them all year round. They are leather shoes and I take good care of them so I hope they will last me for years. As soon as the get to worn out I'll let them fix.
That's all for today. Feel free to take a look at my other fair outfits in case you haven't yet. I you have a fair fashion blog on your own or you have any recommendations: Leave a link in the comments!
Anni