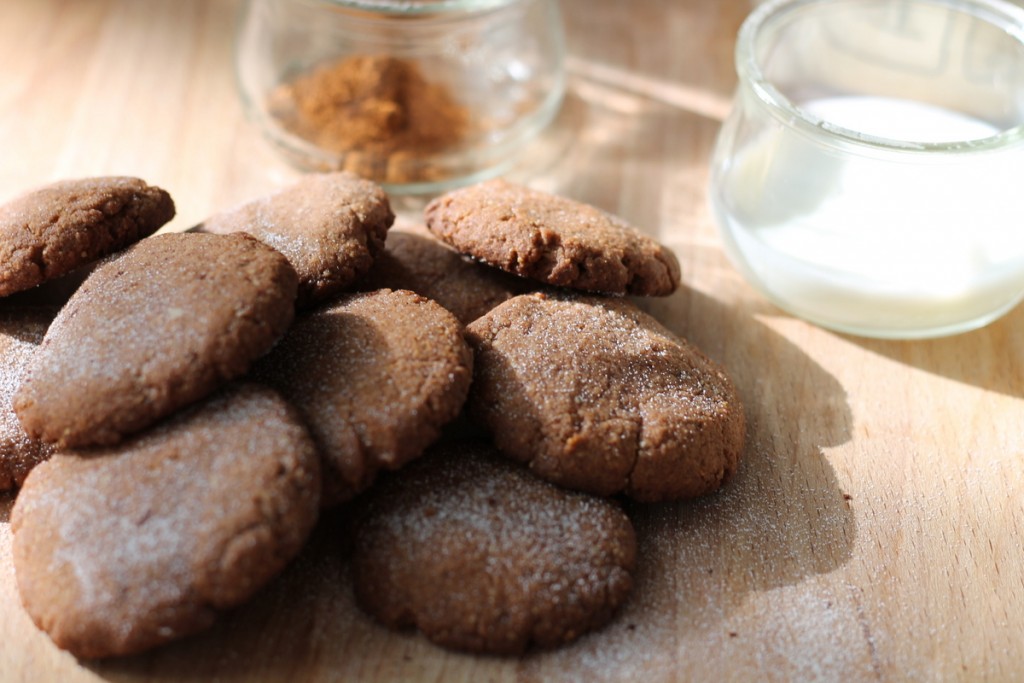 Draußen wird es endlich Sommer und meine Küche roch gestern Abend nach Weihnachten, super Kombi :)
Grund dafür war mein erstes Rezept Marke Eigenbau: Ich habe quasi aus Versehen fruktosearme Zimtkekse erfunden! Eigentlich hatte ich ein Rezept von Delicious as it looks (sehr empfehlenswert für alle Lebensmittelintoleranten!) im Auge, musste allerdings zuhause feststellen, dass ich einiges an Zutaten nicht dahabe oder nicht vertrage, also habe ich so viel ausgetauscht, dass vom Grundrezept nicht mehr viel übrig ist.
Summer finally starts in Germany and my kitchen smells like Christmas, perfect combination!
The reason for this season crash was my first kind of self invented recipe! I started with a recipe from Delicious as it looks but recognized that I forgot to buy a view ingredients so I changed everything a bit. So here we go, low fructose cinnamon biscuits!
Zutaten
für etwa 15 Kekse
1/2 Tasse Mehl (oder Reismehl, wenn du Gluten weglassen willst)
1/2 Tasse gemahlene Mandeln
75g Butter
3 Esslöffel Reissirup
3 Esslöffel Traubenzucker
1 Teelöffel Zimt
1/4 Teelöffel Backpulver
Nach Bedarf:
etwas Kakao, Vanille und Milch
Zubereitung
Mehl, Mandeln, Backpulver und Gewürze mischen.
Butter, Traubenzucker und Reissirup zusammenrühren, dann den Rest dazugeben.
Wenn der Teig nicht weich genug wird, etwas Milch dazugeben.
Den Teig zu kleinen Bällchen rollen und auf dem Backblech flach drücken.
Bei 180°C etwa 12 Minuten lang backen bis die Ränder dunkel werden.
Mit den Gewürzen könnt ihr experimentieren, wie ihr wollt. Die Kekse sind natürlich auch dieses Mal von meiner lieben, 'normalessenden' Mitbewohnerin Dani getestet und für gut befunden worden. Aber für jemanden der viel Zucker gewöhnt ist, sind sie wahrscheinlich etwas fad. Aber für all die intoleranten: Sie schmecken auch nach einigen Tagen noch sehr gut!
Viel Spaß beim Nachbacken und guten Hunger!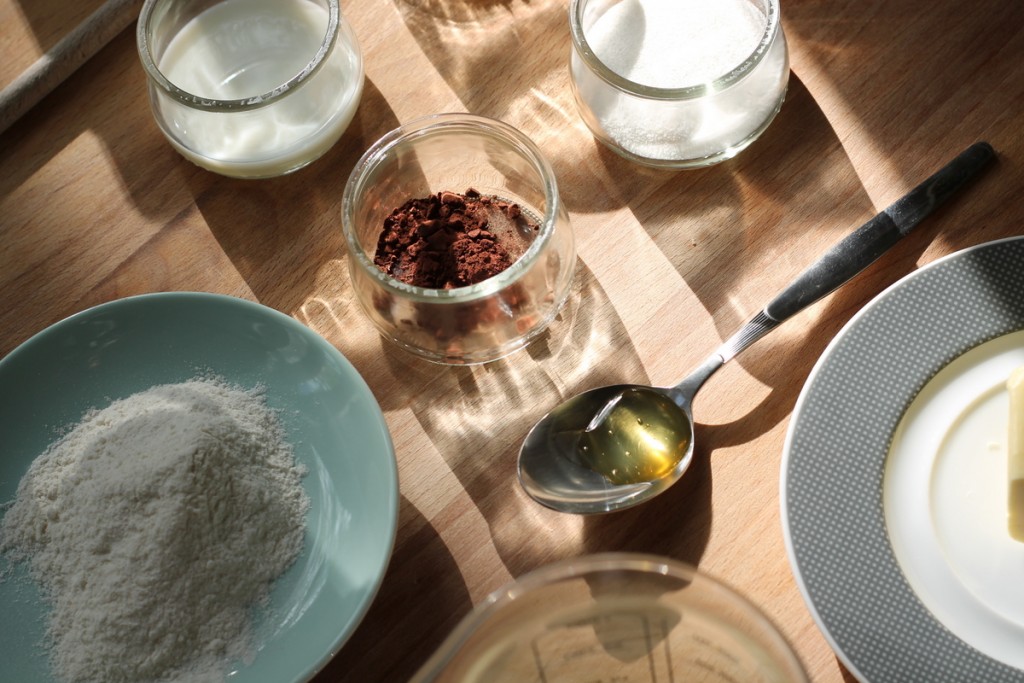 Ingredients
for about 15 biscuits
1/2 cup of flour (rice flour if you want to leave out the gluten)
1/2 cup almond flour
75g butter
3 tablespoons rice syrup
3 tablespoons dextrose powder
1 teaspoon cinnamon
1/4 teaspoon baking powder
if you want to:
a bit of cocoa, vanilla, milk
Method
Stir flour, almonds, baking powder and spices together.
Stir butter, dextrose powder and rice syrup together, mix it with the rest.
If the dough doesn't get smooth, put a little bit of milk in it.
Form the dough into tiny balls and press them flat onto the baking sheet.
Bake them at 180°C for about 12 minutes until the edges get darker.
Feel free to experiment with the spices how ever you like it! The biscuits are of course tested by my lovely normal eating roommate. If you're used to a lot of sugar, they may be a bit stale, but for fructose intolerant people they are great, even after a view days.
So have fun baking and enjoy them!