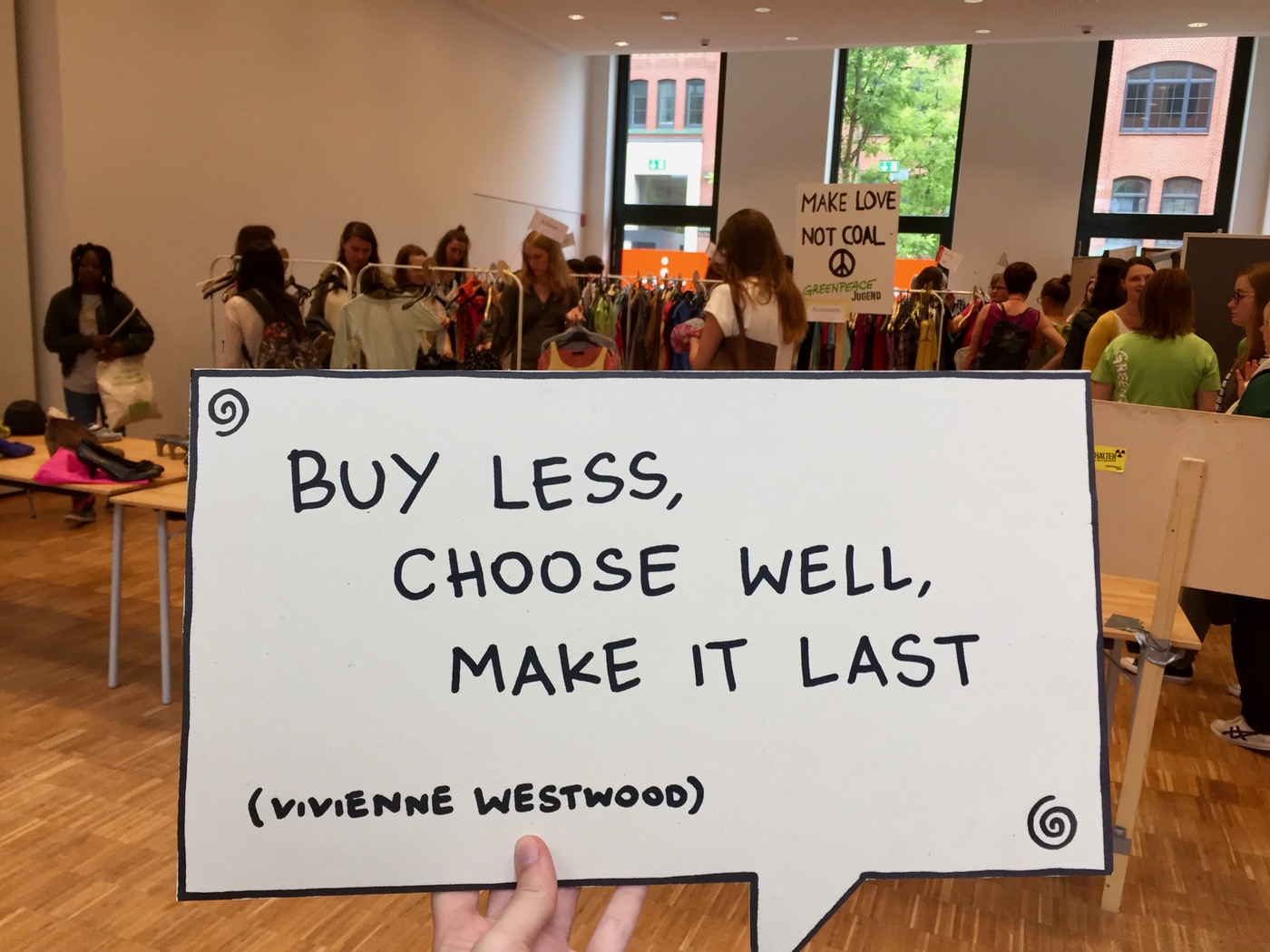 Hello everyone, 
at the beginning of february I bought something at H&M for the last time: A blouse for a job interview. So far that was my last fast fashion piece. Since then I completely switched to slow, fair and second hand fashion. I showed you some of these outfits here and today I want to share my thoughts and tips on the topic with you.
Why did I stop to buy fast fashion?
I stopped buying as much as I used to at some point in 2016. It started with my minimalism journey in 2015, then I started to get into a sustainable lifestyle and found more and more blogs and youtube channels about slow and ethical fashion. I watched the documentary "The True Cost" on Netflix and stopped to watch Hauls on Youtube and browsing through ASOS. Instead I got into sustainable fashion, fair brands and started to really look into my own closet. I tried Mini Capsule Wardrobes and really liked the concept. When I lost my job this year I decided to change something else: Just fair and slow fashion from this point on.
So don't you buy any new pieces?
When I started I thought I'll stop shopping for clothes all together for the moment. I couldn't afford fair fashion brands and didn't always find what I wanted second hand. But I found other ways to mix up my closet: I went to clothing swap parties. It's not always a success but I found some of my favourite pieces there. And I got rid of things that I don't love anymore without throwing them away. It's also the most sustainable way to get new clothes.
I also got into eBay again and for example got a very cool denim jacket there. About the fair fashion labels: You see the price tags with different eyes when you don't buy as much. When I spent 50 Euros per month before to buy 6 cheap things I know save the money for one quality piece. Most of the time they'll last you longer and they'll have more value to you. And keep looking for sales. Even fair brands have them :)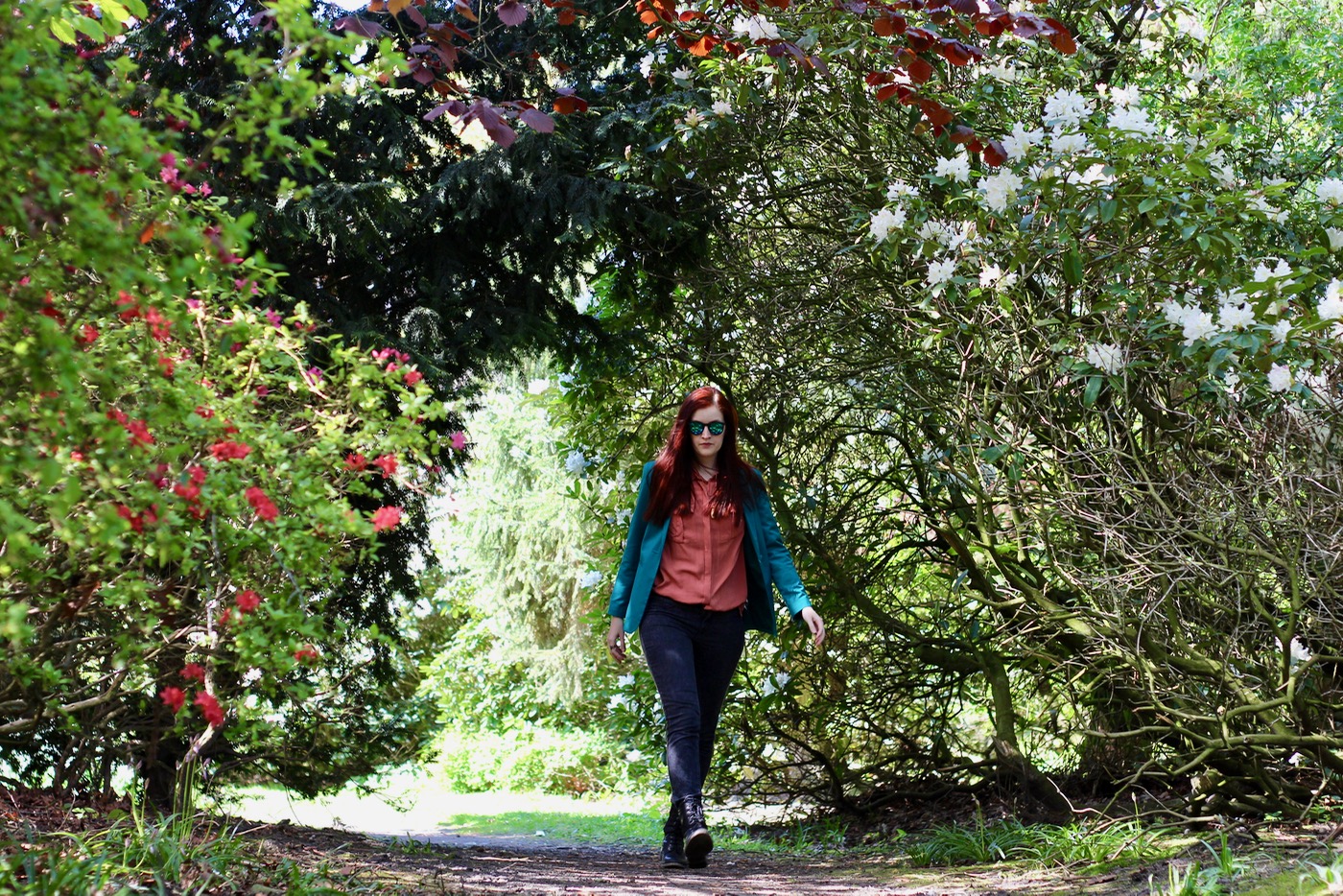 Starting isn't easy
There's not always a sustainable alternative. The market is growing but still quite small. Some things you have to try on and maybe don't want to order online. I also don't like ordering too much because usually it produces a lot of waste. I have't found a good alternative for some things like tights, underwear or socks. For stuff like this I tend to go to TK Maxx because at least you don't support any specific brands there and you get the 'unwanted' stuff that would probably go to trash otherwise.
What's next?
Basically I want to continue like this. There might be times where I can't find anything fair or second hand. I don't know how to deal with shoes and complicated feet for example. But there's no black and white. Every fair, sustainable and second hand piece you buy, is a success. Every ethical produces piece of clothing supports the right industry and every eco friendly or second hand piece supports our environment, earth and nature.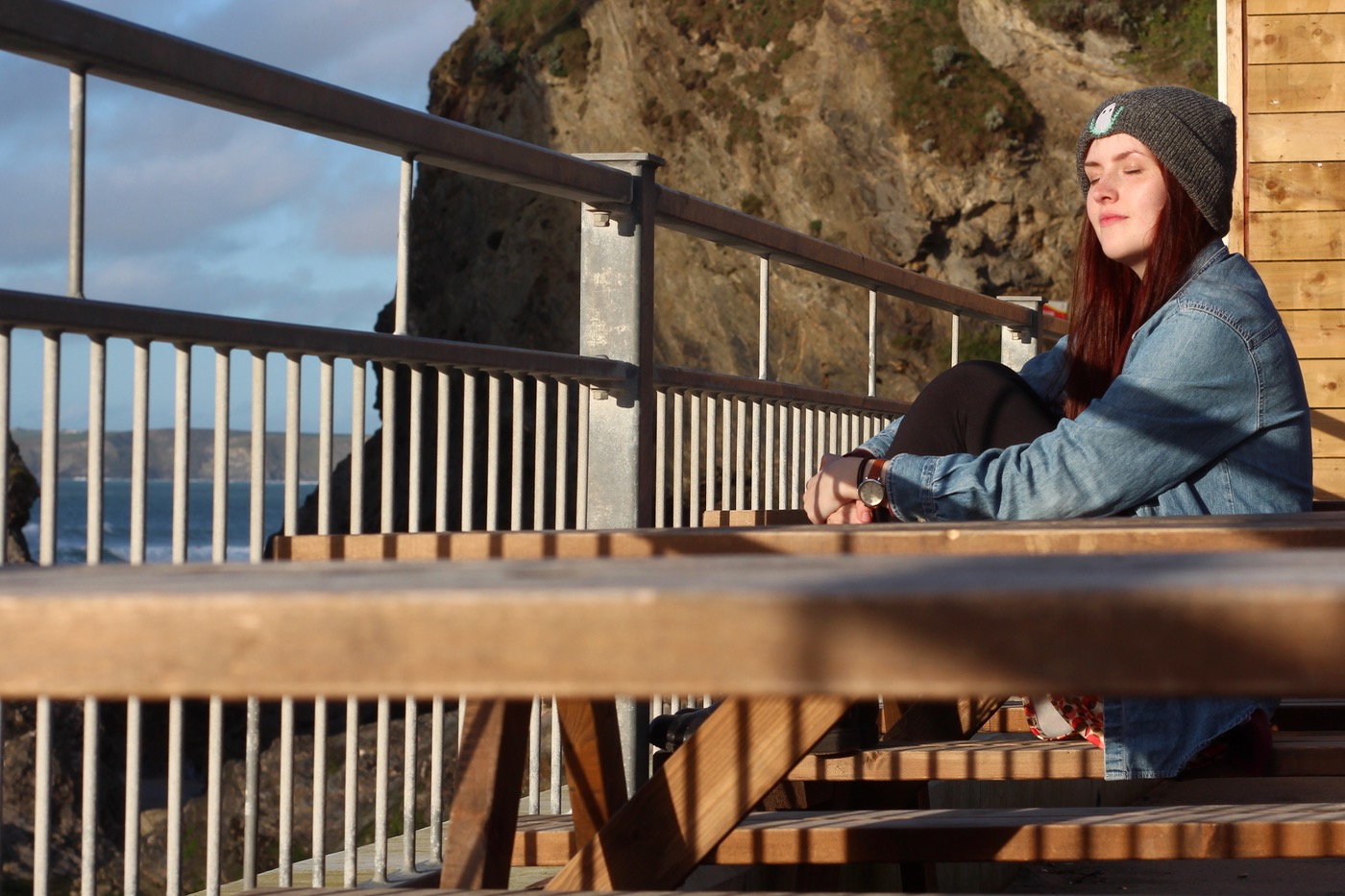 My conclusion
I'm really happy to see, where this road leads me. I really value what I have and every new piece that comes in is a mindful decision. There are no such things as failed purchases anymore. I save so much time and money that I spent online shopping and in shopping malls before. And I can really use both.
I would recommend to find allies. I'm in a fantastic Facebook group of My Green Closet and I would recommend that to everyone interested in the topic. Surround yourself with people who share your mindset and mission and you'll move away from the fast fashion culture every day. A big thank you to all the Fair Fashion bloggers that inspired me to go this way and who preach the information that so many people just don't have.
Thank you for tuning in and feel free to share your fair fashion story in the comments!
Anni
MerkenMerken