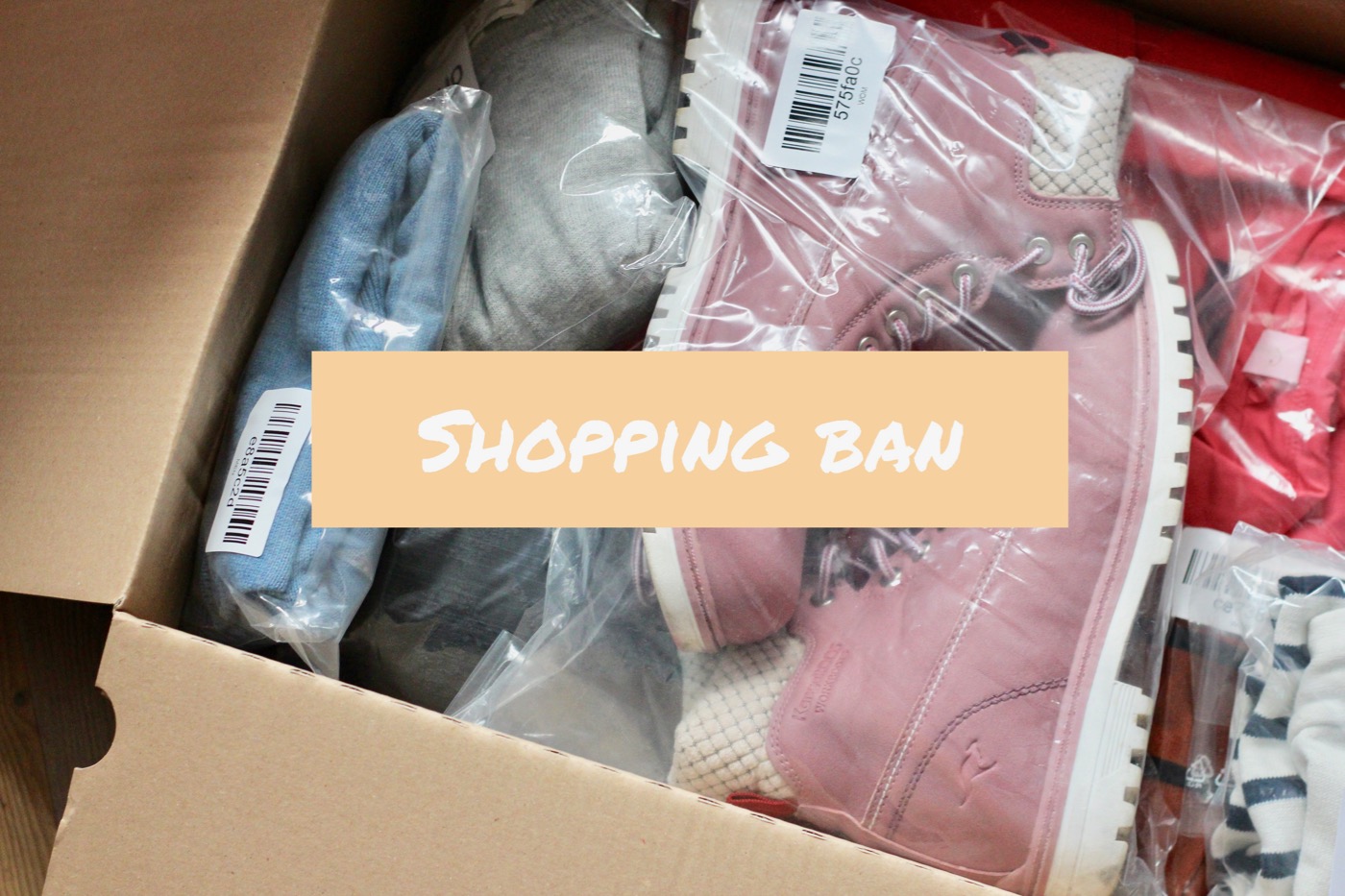 Hello everyone,
in January I begann my Fast Fashion Fast and since then I completely shifted to fair fashion. Now, almost a year later it's time for a bigger commitment: A three-month shopping ban.
I started with the beginning of November, so I'm already one week in. Three months of not shopping clothes, accessories, bags and shoes. Some of you might think "Where's the problem, I don't buy that much clothes anyway!" Well, congratulations to all of you who feel this way! For the rest: You may feel with me, it might me quite a challenge. I like fashion a lot and I'm always on the hunt for my new favourite fair or vintage piece.
Why a ban?
Stopping completely is way easier than saying "but only one piece a month" because in this case, you're still looking, browsing and searching. By stopping shopping all together, there's less temptation. I don't have a desire for something when I don't know of it's existence.
What are my reasons?
Sustainability. The more you get into how bad the fashion industry is, the harder it gets to buy something and that's a great thing! But I really want to reduce my consumption even if I only consume fair produced and second hand pieces. No shopping is the most sustainable solution.
Money. I'm a freelancer and I don't know how much money I make a month. I don't want to worry wether I really needed this piece and I prefer spending the money on adventures and food.
There's no need. I have everything I need. Warm jackets, warm boots, jumpers, I'm ready for winter! No need for more stuff.
Time. I still spend way too much time browsing for clothes online, strolling through second hand shops and make Pinterest boards with wish lists. I'd much prefer to spend this time reading or painting!
Space. We live in a small flat and I want to stop cluttering it with clothes. Even if I already have the rule "one thing comes in, another thing has to go". I think it's still too much.
Mindspace. I don't want to think about shopping anymore. There's not that one piece that makes my wardrobe complete. So there's no point in thinking about it.
What are my expectations?
I hope it will work in the same way my "3 months of fair fashion" and my "3 months no meat" experiments. I never started buying fast fashion or eating meat again. I don't want to stop shopping all together. But I want it to be like grocery shopping: I'll only go, if I really need something.
There won't be changes on the blog. I will still post fair fashion outfits with the pieces I already have. And I try to update you once a month about my experience!
Are there any exceptions?
If something I really need breaks (for example my only pair of black pants), I'm allowed to replace it. And I may still go to clothing swap parties. I really like them and I will only exchange things. No research, no money involved and no additional pieces in my wardrobe. I will also try to stop shopping books, movies, crafting stuff and drugstore stuff, but I don't want to ban these too. I'll just give my best there.
Why do I share this? So everybody knows and I am more likely to make it to the end! And maybe there's someone out there who wants to join the experiment? Leave a comment if you do! Let's do this!
Anni
MerkenMerken